Spectacular BMW 2800 GTS Frua at Villa d'Este International Auto Show
Blog
Oct 4th, 2021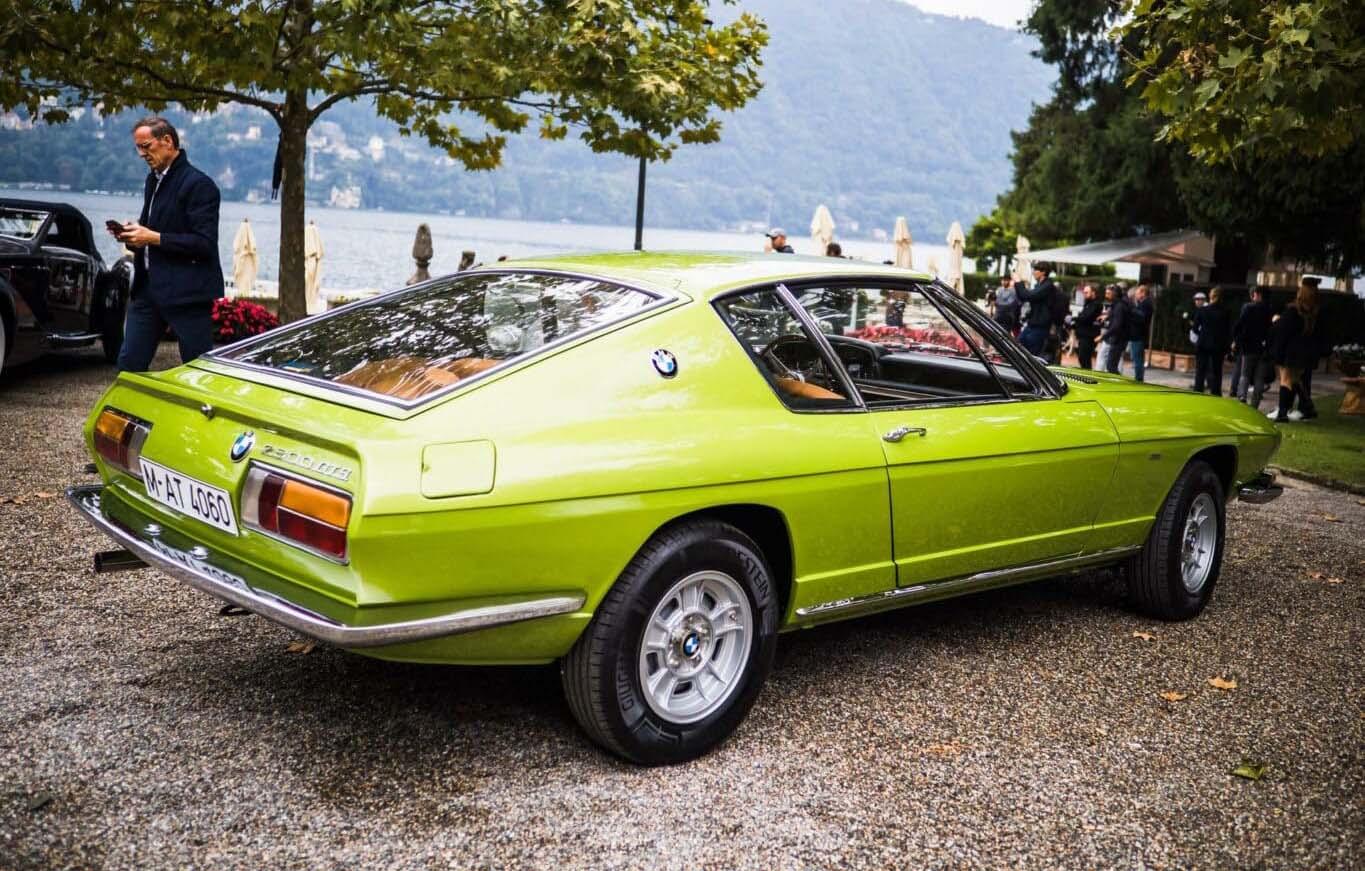 During this years 2021 Concorso d'Eleganza Villa d'Este one of the most sensational showcased classic vehicle was a BMW 2800 GTS. This particular classic has a deeply rich history, as it was created by Pietro Frua, one of the leading Italian coachbuilders and car designers during the 1950s and 1960s. The "Frua line" was synonymous with the good taste of a single man. He followed each car's realization to the last detail of fully functional one-offs and prototypes, often driving them to their presentation at the motor shows in Europe.
The car was based on the BMW E9 platform but shared little visual similarities. It made it's first appearance at the Frankfurt auto show in 1969, and would continue it's tour through Europe, including Paris in 1969 as well as Geneva and Barcelona in 1970.
During Frua's design process, this unique classic began as a 2800 CS, but was given a more dramatic appeal. The front end was more aggressive than other BMW models with a sweeping angle to the front kidney grille. The headlights were set back from the edge of the bonnet, as the rear lights imitated those of the E3 sedan.
Despite the aggressive sloping roof line, the BMW 2800 GTS was a four seater with a large rear hatch. BMW tested the car in 1970, but unfortunately it wasn't deemed suitable for mass production. Later on, Frua sold the 2800GTS to a private collector in Barcelona, in 1971.
The vehicle would remain in Spain for over a decade, and later resurfaced for sale in 2000 in the Netherlands. A private collecting company from BMW Classic would get their hands on it and properly restore the vehicle to it's original glory.
This classic automobile can now be seen at BMW's headquarters in Munich, and from time to time during special car events.