BMW i5 M60 xDRIVE. FULLY ELECTRIC.
The new BMW 5 Series Sedan emphasises its progressive character not only with the two all-electric model variants, but also with innovative digital services for in-car gaming, audio and video streaming, among other things, as well as with particularly high-grade driver assistance systems. The highlight in the field of systems for automated driving and parking is the Highway Assistant, which now also enables drivers in Germany to take their hands off the steering wheel for a longer period of time at speeds of up to 130 km/h and place them in a comfortable position, provided they continue to keep a close eye on the traffic situation and are able to take over from the system again at any time if necessary.
Top Electric Speed
230 km/h
PERFORMANCE
DRIVES LIKE AN M.
Powerful motor and sporty driving dynamics: the new BMW i5 M60 xDrive delivers the performance typical of a BMW M in a fully electric vehicle.
Optimal driving dynamics in every situation.
The available Adaptive M Suspension Professional with Active Roll Stabilization adapts to driving styles – from very comfortable to very sporty.
Steering, agile and stable.
Integral Active 4-Wheel Steering allows your BMW to react more flexibility to steering situations for agility when parking and manoeuvring, and stability at high speeds.
Powerful from 100 to 0.
M Sport braking system with red brake calipers and M logo awaken the sporting spirit. Larger, internally ventilated discs grip powerfully even under heavy loads.
Even at night – unmistakably M.
The available BMW Illuminated Kidney Grille becomes an eye-catcher, especially in the dark. White light highlights its contours when the vehicle is stationary and while driving.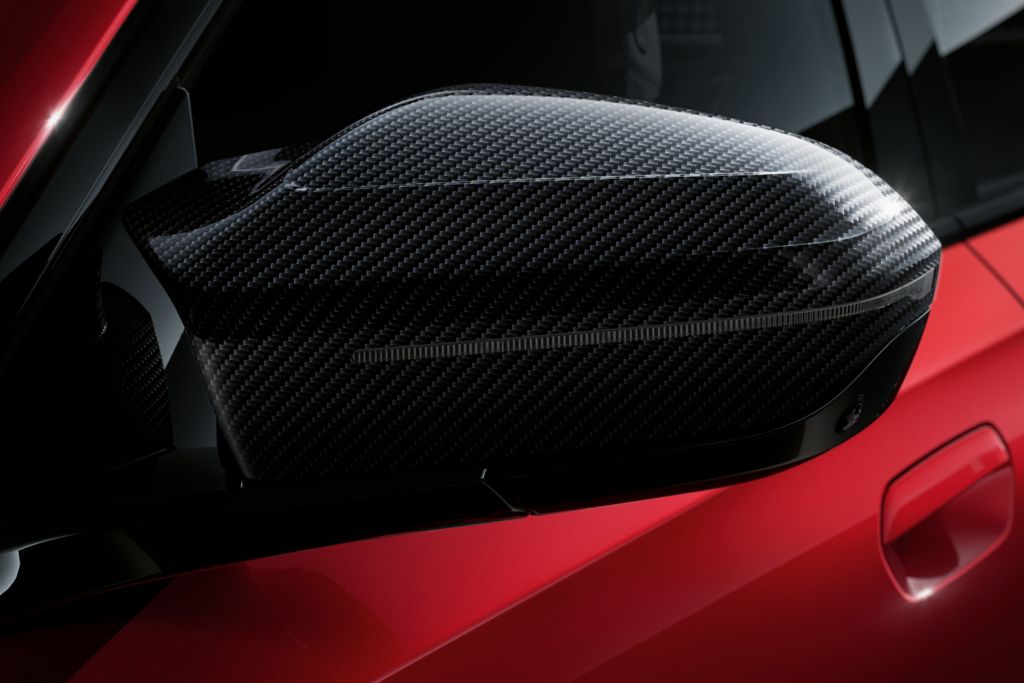 Iconic hand-crafted exterior mirrors.
The available M Carbon Mirror Caps are produced meticulously by hand.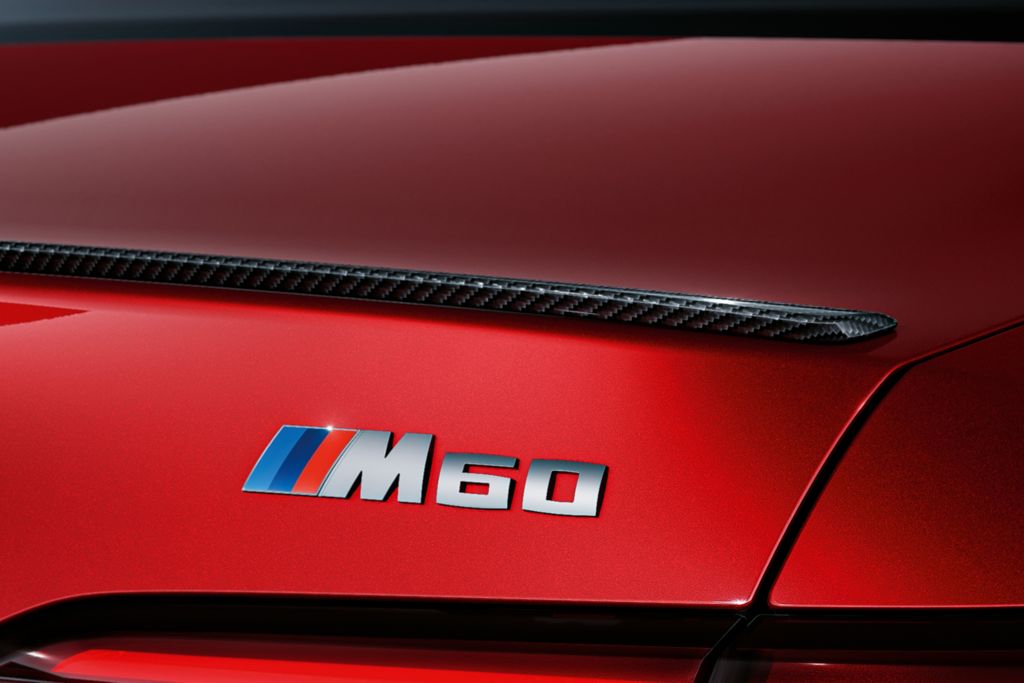 M rear spoiler made of lightweight carbon.
The M Carbon Rear Spoiler is ideal for fast driving maneuvers. It increases the downforce on the rear axle. Your BMW is more stable at high speeds.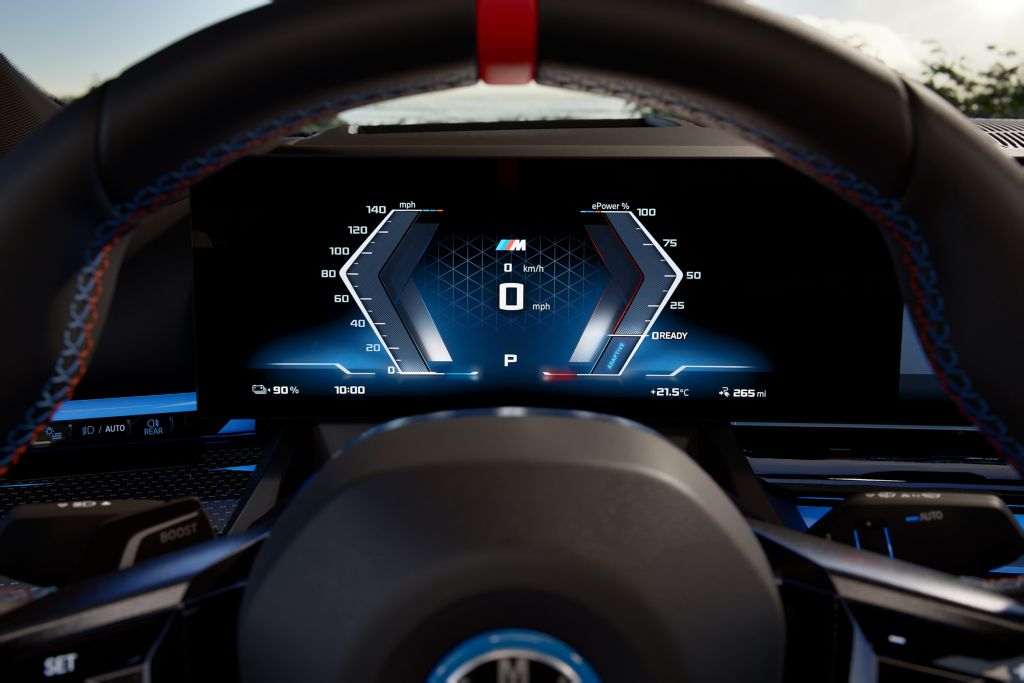 M-specific display in the instrument panel.
An exclusive M presentation of motorsports atmosphere takes place during the start-up. Individually configurable My Modes characterize different driving styles.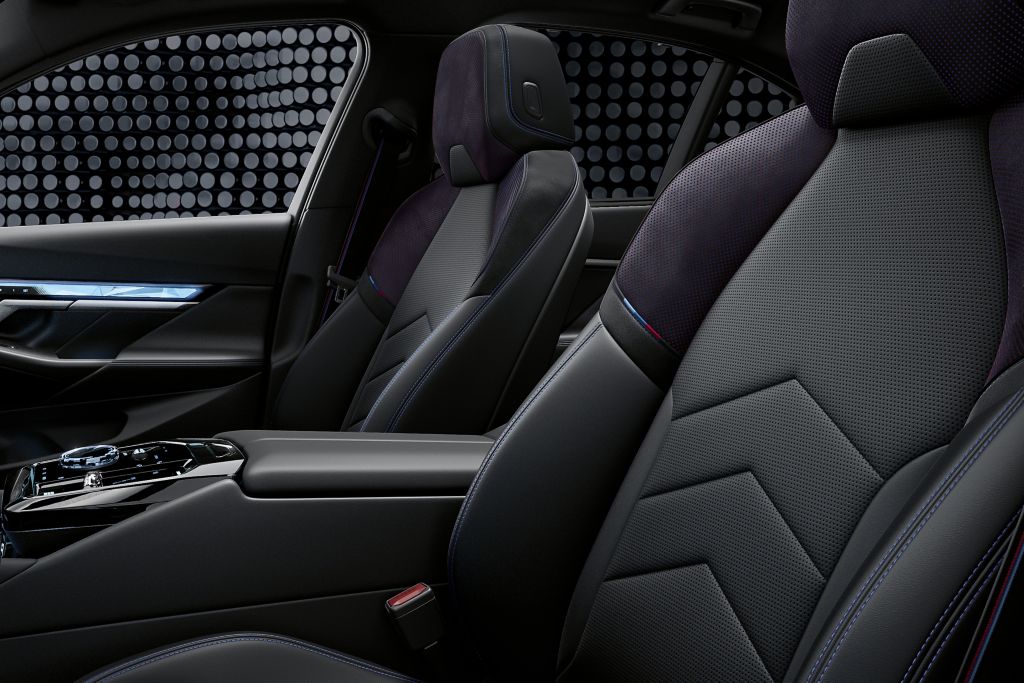 Sports seats in Veganza upholstery.
The sports seats in an M Alcantara/Veganza combination offer an optimum grip. The high-quality material is perforated and pleasantly breathable.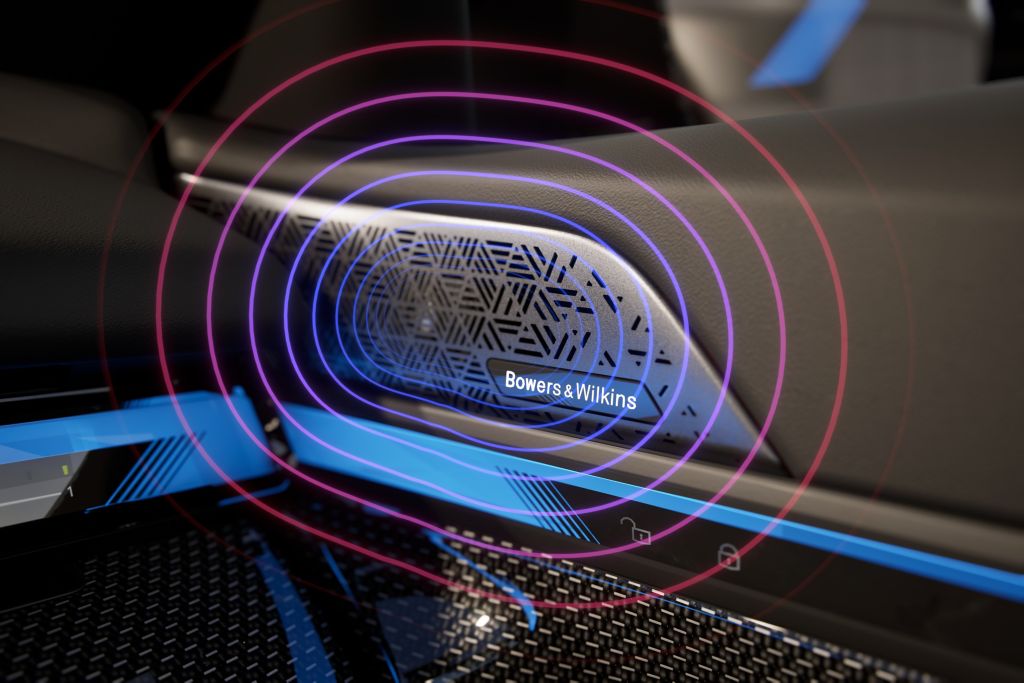 Best sound in all seats.
The cockpit becomes a concert hall with the available Bowers & Wilkins Surround Sound System. 18 speakers and 655 watts of power in a customized audio system.
RANGE & CHARGING
FULLY ELECTRIC.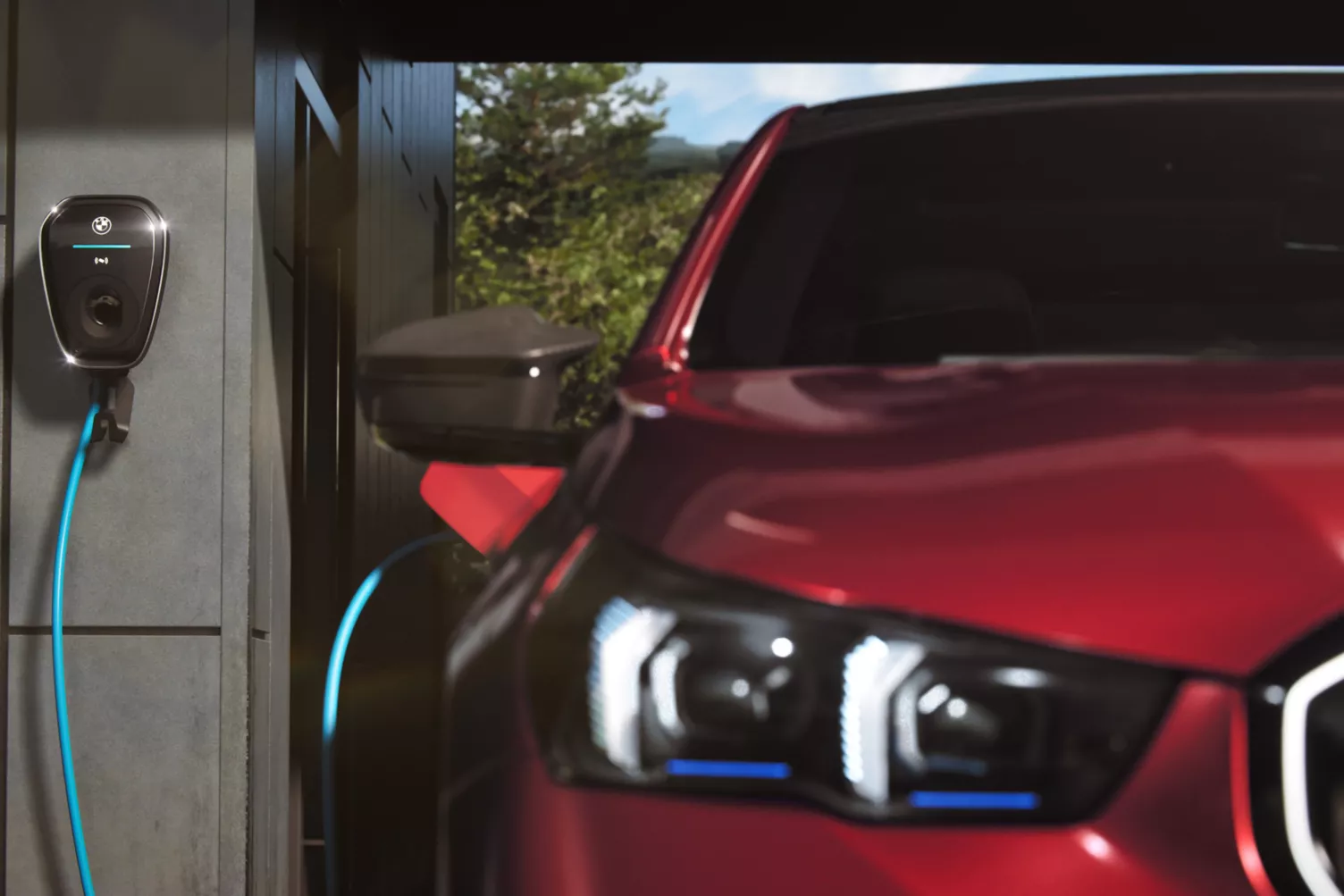 Charge easily and conveniently at home.
With the Flexible Fast Charger or a Wallbox, you can charge at home in a simple, safe and straightforward manner. Discover your individual charging solution. Discover your individual charging solution.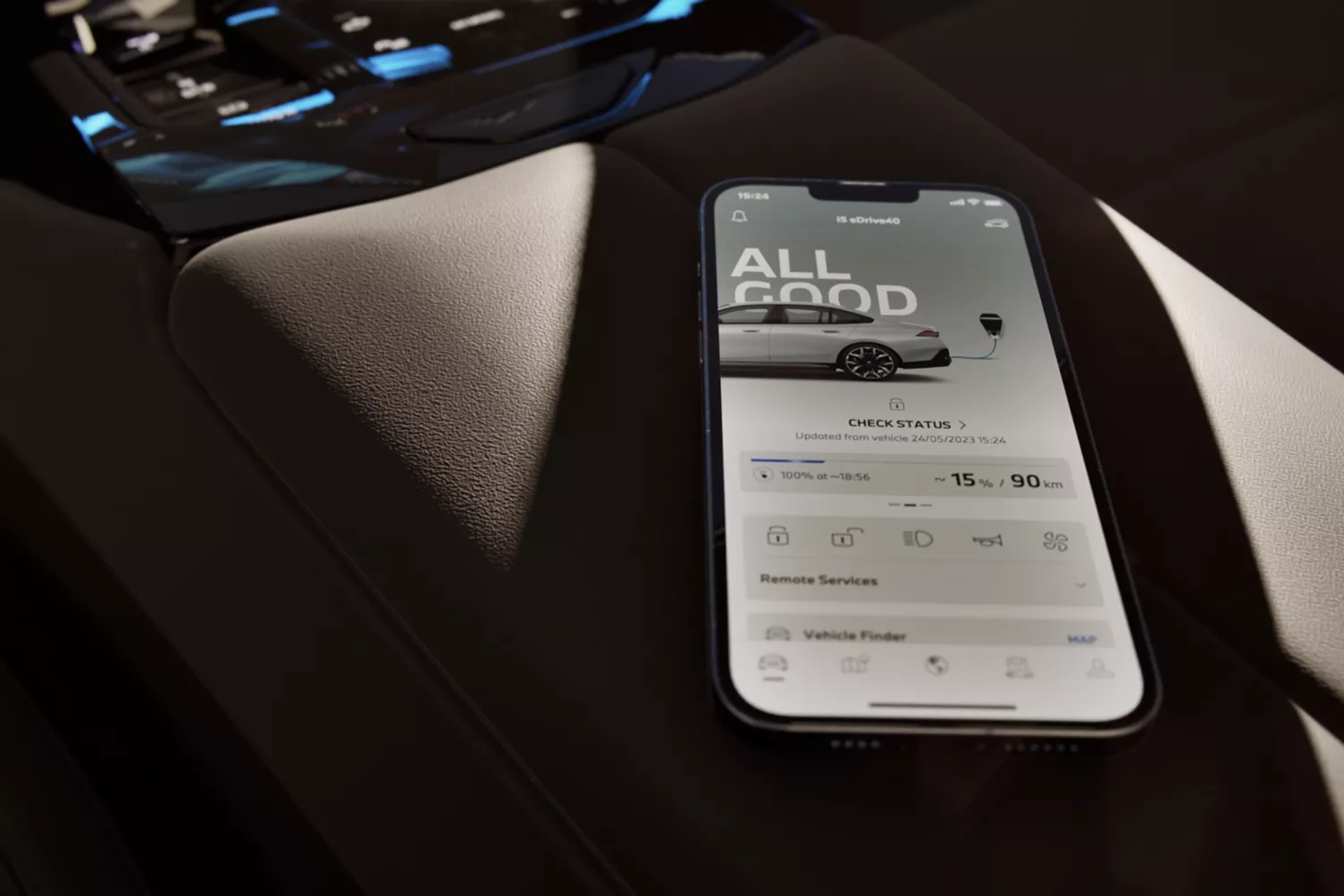 Connected Home Charging.
Thanks to intelligent control, you optimise your charging process at home, allowing you, for example, to use as much of your own generated solar power as possible.
Find out more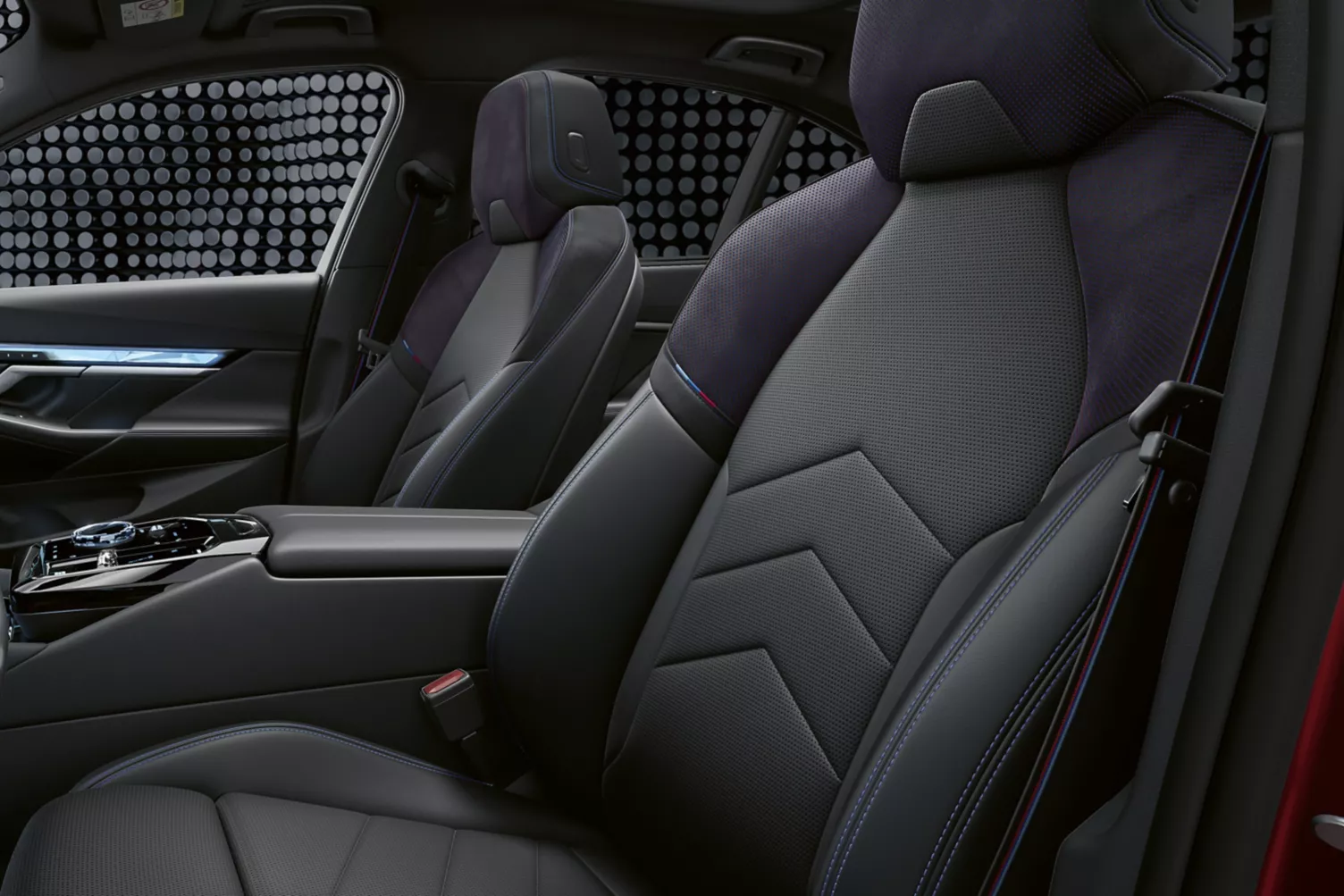 SUSTAINABILITY IN THE BMW i5 M60 xDRIVE.
The BMW i5 M60 xDrive also makes a contribution on the way towards a more sustainable future. By employing secondary materials and making use of green electricity in the manufacturing process, we are already optimising the CO2 footprint of the BMW i5 M60 xDrive even before it is handed over to you. During the journey, the innovative technologies of EfficientDynamics ensure the perfect balance between efficiency and performance. Furthermore, the BMW i5 M60 xDrive offers the option of a vegan interior for the very first time.
FREQUENTLY ASKED QUESTIONS ABOUT THE BMW i5 M60 xDRIVE.
What is the output of the BMW i5 M60 xDrive?
The BMW i5 M60 xDrive has an output of 593 hp, up-to 605 lb-ft of torque and achieves a top speed of 230 km/h*. On the way to this target, it accelerates to 100 km/h in only 3.8 seconds. The model is 5,060 mm long, 1,505 mm high and 1,900 mm wide.
*Horsepower and acceleration performance metrics as reported by BMW AG. Output metrics are achieved with option code 840 – Increased Top Speed.
What is the range of the battery?
Fully charged, the BMW i5 M60 xDrive has an estimated range of up to 412 km*. As is the case with combustion engines, this range does of course depend on many external factors and above all the driving style.
*BMW predicted range (based on EPA methodology) with 19" wheels. Official EPA test results are not yet available. Range may vary based on driving habits and other factors.
Why do electric vehicles offer an especially sporty driving sensation?
In an electric vehicle, the full range of performance and torque are available instantly. Pressing the accelerator is all that is needed for the vehicle to accelerate up to its top speed without any interruption due to gear shifts. This creates a very intense sensation and is reminiscent of motorsports. The sound composed especially for the i5 M60 xDrive by Hans Zimmer supports the perceived dynamics.
How quickly can I charge the BMW i5 M60 xDrive?
A fast-charging station using direct current (DC) is able to charge the vehicle with a maximum of 205 kW. With this option, it is possible to raise the available battery capacity from 10 to 80% in only 30 minutes. Using the standard Flexible Fast Charger with NEMA 14-50 Adapter or with an optional BMW Wallbox with 9.6 kW alternating current (AC), the charging time is 10 hours.
When is the car available?
The BMW i5 M60 will begin to arrive to Canada in late 2023.
Can I test drive a BMW i5 M60 now?
The BMW i5 M60 will be available to test drive once it arrives to Retailers in late 2023.
Can I reserve a BMW i5 M60 in advance to the launch?
Yes, you can reserve the car here.
I have additional questions, who can I contact?
Please contact Elite BMW to discuss any questions you may have.